With over eighty different styles of flexible couplings available today. Choosing the correct coupling can be confusing. Thus all flexible couplings are designed to connect and transmit rotary power between two shafts, however they also perform other secondary functions. As a result varying degrees of speed, power, angular, parallel misalignment, end float, compactness, and accessibility. 
The needs of each application can be different. That's why selection of the right coupling is vital. The Arrow range is aimed at satisfying a multitude of applications. With such an extensive range we can offer you the best choice to suit your application i.e. fit for purpose, at the right price.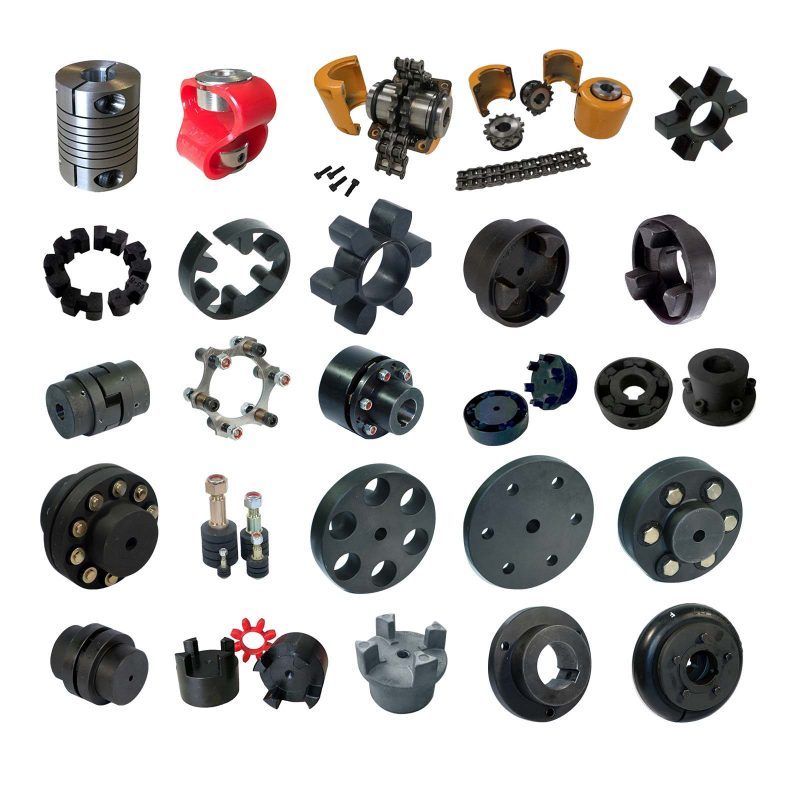 With the World's widest choice of directly interchangeable flexible couplings you get an unbiased selection when offered one of our couplings i.e. we won't offer you a metallic disc coupling when a spider coupling will suit your application.
Are they Interchangeable with existing couplings?
Most of our couplings are directly interchangeable with other industry standard flexible couplings.
How do i know which coupling suits my needs?
Help is always on hand, our sales staff are trained and fully equipped to assist you in the correct selection of couplings to suit any application, and software selection packages are also available. Distributor training is also carried out on a regular basis. 
What about non standard couplings?
Modification and manufacture of non-standard products can be carried out, for those unusual applications or just a simple bore and key way.